Step 1:
Discovery
Initial consultation to understand your specific needs.
Step 2:
Design + Collaborate
Make sure all pieces of your dream vacation fit together.
Step 3:
Reserve
We'll work our connections and book your reservations. We'll confirm all details prior to departure.
Step 4:
Experience
Enjoy your vacation! We'll check in to ensure you're well and we're available in case you need us!
Step 5:
Share
We'd love to hear about your trip and find out how to exceed your next experience.
Frequently Asked Questions
What exactly do you do?
---
Travel is the one thing that we can buy that is guaranteed to make us richer. Pineapple7 works with clients to design personalized and unique travel experiences. With global access to world-class partners and suppliers, we will design your vacation from scratch and curate tailor-made excurions, exclusive adventures, and one-of-a-kind journeys to bring your travel goals and dreams to life. We understand the needs of the luxury traveler because we are luxury travelers too. We believe in bespoke experiences where everything is customized to the traveler.
---
What is Virtuoso? Why is it important to me?
---
Virtuoso is the largest invite-only travel network in the world representing the best of the best in travel. Virtuoso's carefully-curated portfolio of 1,700+ preferred partners are proven providers in luxury travel and include the industry's top hotels, cruise lines, tour operators, and more. As a member of the Virtuoso network, Pineapple7 is able to provide our clients with exclusive amenities and perks so that we can add value to your travel investment. You will be able enjoy vacation extras such as complimentary room upgrades, daily breakfast, early check-in, late checkout, shipboard credit, and more. These value-added perks average up to $450 per day.
---
How do you differ from the AMEX Platinum or Centurion Card travel programs?
---
When you work with Pineapple7, you're working with someone who knows YOU and will be accessible to you for every step of your journey. We are able to provide customized itineraries and experiences. Since we work closely with property managers and suppliers, we can request and confirm your room upgrades and amenities. In addition, we will be able to step up on your behalf in case any issues arise on your trip. American Express is in the credit card business and offers amazing card member benefits. Many of the amenities are similar to Virtuoso. However, AMEX does not contact the hotels to request for upgrades or confirm amenities. When you book your travel investment with a call center, they work differently than we do.
---
Isn't it more expensive to book through a travel advisor?
---
We have access to the same (if not better) pricing available online and can offer exclusive VIP perks, amenities, upgrades, and access that you can't get on your own. Special perks such as complimentary breakfast, room upgrades, and resort credits can value up to $500 per day.
---
Can't I do my travel planning online?
---
The way we travel has changed and the Internet can make your choices overwhelming. Travel planning takes several hours to research every aspect of your vacation. Instead of being a convenience, online travel planning is very time-consuming. With Pineapple7, we can validate your research, save you time, provide convenience in your travel planning by offering insightful recommendations based on your specific requirements. We believe in designing original, extraordinary journeys.
---
What is the value of a travel advisor?
---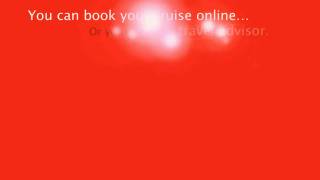 ---
---